Chiropractor Steven Quale D.C.
Chiropractor Steven Quale D.C.
Chiropractic Care Improved My Life
Everyone has a history and to get to know me I would like to share a bit of mine, so you can see what led me to where I am today. As a kid growing up I was very accident prone. As a 2 year old I fractured my nose on the fireplace. At 6 years old I spiral fractured my leg while riding my bike. When I was eight I fell off a bunk bed in the middle of the night and landed on my face breaking my nose for a second time. By age 12 I had surgery to remove an unsightly scar on my nose, and as soon as the doctor cleared me to 'return to play', I fell rollerblading and fractured my arm in two places, my wrist and not to mention gave myself a nice new scar over my fresh new nose, my parents were not amused.
When I was a little older I managed to break every one of my fingers on separate occasions while competing in downhill ski racing. But for some reason the only thing that would ever REALLY hurt me, was my back. I missed school. I missed work. I felt like I couldn't do everything that my friends would do. Simply because my back hurt too much. I went to the doctor's office and was prescribed pain medication, which helped, until they wore off.
After graduating from Glencoe High School in 2006, I went to community college with no clue what I wanted to do. Eventually, I was told to go see Dr. Rueben by my then girlfriend (now wife). I became a patient in 2007 and started to feel better. I started paying more attention to what he was doing but, to me, it made no sense. How could he be helping me with just his hands, when even the drugs didn't? So I began to pursue the field of Chiropractic, with the encouragement and guidance of Dr. Rueben.
During the first year of Chiropractic College, I was diagnosed with Ankylosing Spondylitis which is a progressive fusion of the spine. It was what was causing my low back pain and nothing was helping except for Chiropractic. Three and a half years and over 300 tests later, I graduated with a Doctor of Chiropractic degree and a Bachelors of Human Biology from University of Western States Chiropractic College, and began practicing at Back to Basics Chiropractic in 2014. I honestly couldn't be happier with the amazing team that we have here at Back to Basics.
I hope that my story can inspire optimism in all those suffering from chronic debilitating pain. Chiropractic care is an amazing therapy that I believe can improve everybody's quality of life.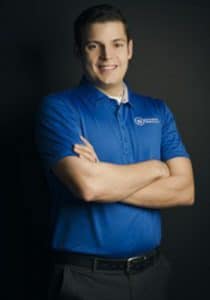 Office Manager Dawn
I was referred to Dr. Rueben in February of 2005 to see if he could help me with nerve pain that I had been experiencing for over a year. I had never been to a Chiropractor before and I was terrified of being adjusted. At the time I was on a "routine" of getting a cold every three to four months, which I thought was normal. I had been in restaurant management for years and had accepted the pain and my colds as something that was normal because I was getting older and that I would deal with for the rest of my life. After only a few months of treatment with Dr. Rueben, my pain was about 90% better. In May of 2005, I joined Dr. Rueben's office as his Office Manager. Since that time I still get regular adjustments, my sciatic nerve pain is gone and I never call in sick!
You can count on me to greet you with a smile on the phone and at the door. I will handle all of your billing needs and will do my best to help you with any questions you may have about your Chiropractic care for yourself and your entire family.
When I'm not at work I enjoy camping with friends, stilt walking, scuba diving, doing photography and gardening. With all of my activities outside of work, I now understand how important it is to have a healthy lifestyle in order to play as hard as I work!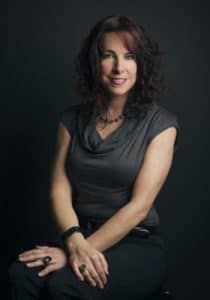 Sarah - Administrative Assistant
Administrative Assistant Sarah
I am originally from Southern California, and spent some of my adolescent years living in Southern Utah before heading to Northern California. After starting my own family, life brought us to Oregon. I have been in the Hillsboro area for about a year now, and am enjoying all the beautiful greenery everywhere. I love getting outdoors and staying healthy. My favorite thing in the world is spending time with my family.
I am receiving Chiropractic care for the first time in my life and am very excited to be doing so. I have experienced back pain for many years and always assumed it was something I would just have to live with. I am learning so many things that Chiropractic care can help with that I had no idea about before and even have my family coming in for their first experiences as well!
Deidre - Chiropractic Assistant
Chiropractic Assistant Deidre
Born and raised in Central Montana, I have always loved the outdoors! In high school I made a trip to Oregon and completely fell in love. Since then it has been my dream to move to Oregon and in October of 2015 my husband and I finally made the move and are so glad we did!
I was first introduced to Chiropractic in January of 2005. The roads were really icy and I stopped at an intersection, but the truck behind me was unable to stop and rear-ended me. I didn't see it coming and was shocked how quickly it happened and at the aftermath of my car. At first I thought I was ok, but later that day my neck began to get really stiff and I couldn't move my head to the right without excruciating pain. I thought this was something I'd have to live with for the rest of my life.  And that is a pretty scary thought when you're only 18. A few days after the accident a friend told me to try seeing a Chiropractor and I'm so glad I did!  After a few months of care I was able to get back to my daily activities pain free.
When I'm not at the office you'll more than likely find me outside exploring with my husband Will and our Golden Retriever, Ellie. We love camping, hiking, floating, spending time with family and friends, and playing disc golf.
Licensed Massage Therapist Caroline Blake
Caroline graduated from East West College of the Healing Arts in 2009.  She uses her knowledge and training to tailor every session to what the client needs, often combining several specialties into one session. She uses her hands and heart to have every client walk out feeling like they are changed for the better.
Specializes in:
Swedish
Deep Tissue
Sports
Trigger Point
Hot Stone
Prenatal
Myofascial Release
Reflexology
Licensed Massage Therapist
Julie Anderson
Julie began her massage training in 2011 at AICM in Post Falls, ID and completed her training at East West College in Portland, OR. While in school, she also worked as a Chiropractic Assistant. There she developed her unique touch & gained valuable experience working with a variety of people with varying conditions including motor vehicle accidents. Julie has a very friendly & warm personality and is sure to put you at ease. She has a firm but nurturing touch and enjoys combining modalities to tailor each session to the person's needs. Julie specializes in:
Myofascial Release
Swedish
Deep tissue
Trigger point
Craniosacral
Proprioceptive neuromuscular fascilitation